Important Notice: We are watching the reopening closely and so far it looks like many of our planned workshops will be able to proceed.
Safety measures we are enacting: we will be exercising social distancing at all Rock Academy sessions this summer. All students are required to wear a mask to participate. If you do not have a mask of your own, one will be provided at the door. Number of students admitted to each camp will be limited. Also, a strict regimen of hand washing, hand sanitizer and surface cleaning will be enacted. Any participant who does not comply will be asked to leave with no refund. Our concern is for the safety of not only our students, but our community at large. That, and rocking of course.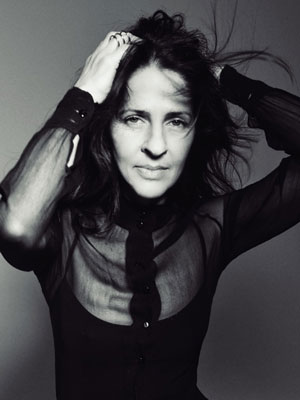 JULY 13-17, 10AM-2:30
Ages 8 – 18, Some experience suggested
Cost: $450 / $400 for enrolled RA students
Tracy Bonham Vocal Workshop
Learn to sing from one of the great voices of our time.  Tracy will take students through the steps of learning to sing with power and grace. This includes ear training, harmony singing, mic technique and everything a singer needs to know to truly command the stage.  Not only will students learn songs by Fleet Foxes, Bon Iver, Grizzly Bear, The Band and Stevie Wonder, but they will write their own songs which Tracy will help them put harmony into. There will be a brief concert for parents and friends at the end of the week.
Grammy nominated singer songwriter and classically trained violinist / pianist, Tracy Bonham, has appeared as guest vocalist on Aerosmith's Honkin On Bobo album, Blueman Group's The Complex album, Aaron Freeman's Freeman album, among other acclaimed national and international acts. Her classical and jazz studies (University Of Southern California and Berklee College of Music) sparked a passion for music theory, ear training and vocal harmonies. The commercial and critical laurels won by her latest releases––both 2015's Wax & Gold, and Modern Burdens––have further underlined exactly what makes Tracy Bonham a stand-out serious artist with a unique set of talents.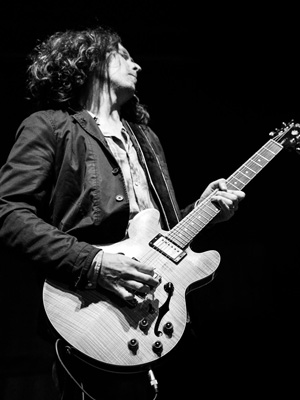 JULY 20-24, 10AM-2:30
Ages 8 – 18, Some experience suggested
Cost: $450 / $400 for enrolled RA students
Jam Intensive with Scott Sharrard
Learn to jam like a legend. Scott will take students through every aspect of writing, arranging and jamming to their own songs. Learn the secrets of blues, rock, jam and ensemble playing and arrangements for American Roots music. There will be a brief concert at the end of the week for parents and friends.
SCOTT SHARRARD spent nearly a decade as lead guitarist and bandleader to the late Gregg Allman. Their partnership included the Sharrard-penned "Love Like Kerosene," which Allman covered on 2015's "Gregg Allman Live: Back to Macon, GA," and again on Allman's eighth and final solo album, the posthumous, GRAMMY-nominated "Southern Blood" (Rounder Records, 2017).  Another "Southern Blood" track, "My Only True Friend" – co-written by Sharrard and Allman – earned a GRAMMY nomination for Americana Song of the Year.
Scott is also a music educator in guitar, voice, songwriting, production, songwriting and arranging and continues work through his own teaching studio in Harlem NYC and as a clinician at institutions and camps for; Berklee College of Music, Breakdown Way, The Fur Peace Ranch, My Music Master Class and Truefire Video.
In addition to touring all over the USA and the world with his band, Scott is the newest member of the legendary Rock and Roll Band Little Feat, stepping in after the passing of Paul Barrere back in November 2019.  They plan to collaborate on more shows and a possible new album in 2020.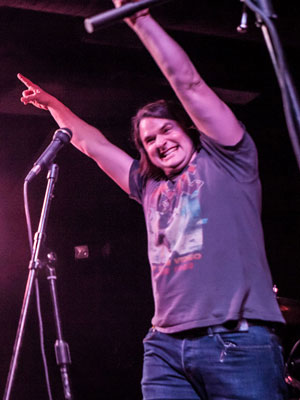 July 27-31, 10AM-2:30
Ages 8 – 18, All levels Welcome
Cost: $450 / $400 for enrolled RA students
PERCUSSION WITH JASON BOWMAN
Jason will teach students the art of percussion and how to incorporate dynamics, power and speed into their playing. Students will spend the week learning selected percussion ensembles with a concert at 2pm on Friday for the parents.
Jason has been working as a professional musician, producer and teacher for over 30 years.
Aug 3-7, 10AM-2:30
Ages 8 – 18, All skill levels welcome
Cost: $350
PUNK ROCK Intensive with John Gullo
Students will learn about the roots of punk rock, how, where and when it started, who the real pioneers of punk were and how it got its name. They will write their own punk rock songs which they will perform at a concert at the end of the week. Your kids will be really tired when they come home!
John has been a veteran of the New York City punk scene since 1978. He has been working as a professional musician, singer, and teacher for almost 40 years.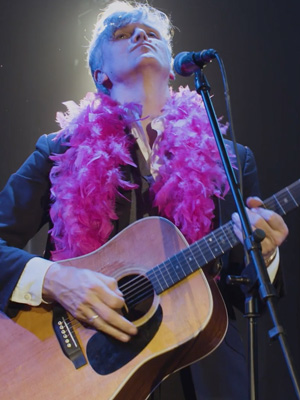 Aug 10-14, 10AM-2:30
Ages 12 – 18, All levels Welcome
Cost: $450 / $400 for enrolled RA students
Bowie and Glam Rock with Robert Burke Warren
Epic guitar riffs! Gender bending theatrics! Immortal songs that ruled the airwaves! 
T Rex, The Sweet, Suzi Quatro, Slade, Alice Cooper, David Bowie, and more. With Robert Burke Warren, you'll learn the history and songs of this musical movement that spawned amazing tunes and unforgettable looks, changing rock and roll forever, and for the better. 
Robert Burke Warren is a musician, writer, and teacher. His songwriting appears in movies and TV and on albums by Rosanne Cash, RuPaul, and rockabilly queen Wanda Jackson. As a globetrotting bassist, he toured extensively in the US and Europe. In the mid 90s, he spent a year as Buddy Holly in London in the West End musical Buddy: the Buddy Holly Story. His rock n' roll novel, Perfectly Broken, was published in 2016.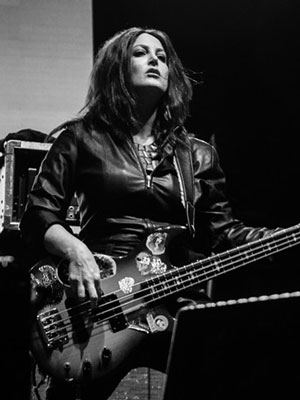 AUGUST 17-21, 10AM-2:30
Ages 8 – 18, All levels welcome
Cost: $450 / $400 for enrolled RA students
Songwriting with Abby Travis
Learn to write, arrange and perform your own songs with legendary musician Abby Travis. Have you ever had a song idea, but were unsure how to turn that idea into a full fledged song? Abby will lead students through the creative process of getting your song ideas out of your head and making them a reality. There will be a brief performance for family and friends at the end of the week.
Musician, producer and actress Abby Travis has played bass and sang with the Go-Go's, Beck, Cher, The Bangles, Exene Cervenka, The Eagles of Death Metal, Masters of Reality, Elastica, KMFDM, Gibby Haynes, Dee Dee Ramone and Spinal Tap. She has also produced and performed on 4 critically acclaimed solo albums and currently tours with her own brutalist art core band, Sumo Princess.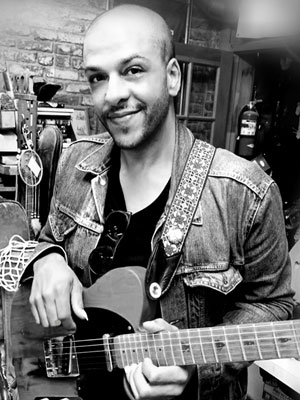 AUGUST 24-28, 10AM-2:30
Ages 8 – 18, Some experience necessary
Cost: $450 / $400 for enrolled RA students
Jam with Seth Johnson
Award winning guitar player Seth Johnson will teach students on the art of the jam while focusing on the rhythm section and improvising. The subtle interplay between the rhythm section and the soloist is one of the great mysteries that young musicians face. Seth will take this multi-faceted issue and simplify it, giving students tools to notice musical cues and react in real time. This camp will give you a glimpse into how to make mind-blowing musical moments happen.
Seth L Johnson is an award-winning guitarist and multi-instrumentalist, a prolific composer and dedicated educator.  Johnson's expansive scope of musical genres makes him equally at home playing jazz, western classical, Afro-Cuban, Afro-Peruvian, Brazilian, African, country, funk, bossa nova, hip-hop, and all other contemporary styles.
As a recording and performing artist, Johnson has shared the stage and studio with diverse and internationally acclaimed artists such as Dee Dee Bridgewater and DVRK Funk, People's Champs, Allan Harris, and Kaissa Doumbe, to name a few. Recent performances include playing guitar on the Tony-award winning musical Hadestown on Broadway, Billboard Music Awards, North Sea Jazz Festival, and many more.